Our experience of more than 40 years will be at best to accompany you in your projects thanks to our technical office.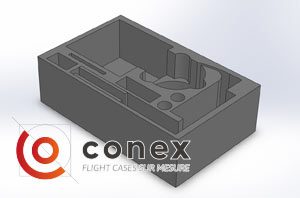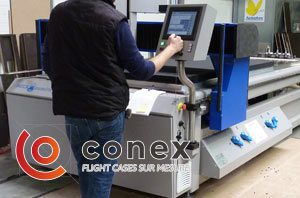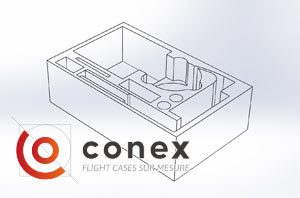 Our technical office is a mandatory step in our custom flight cases manufacturing process or in the elaboration of machined foams.
Now, two persons make up our design office. They will put all their professionalism at your service and will also be a source of proposals.
Also, the technical office will validate each order before the manufacturing process.
Then, after creating the machining files, the technical office will transfer them to our numerically controlled cutting machines. For a cutting work to the millimeter, we automate the cuts.
A production plan is also made with a precise description of the interior fittings. It will facilitate the work and the quality of production of our fitters.
For the most complex cases, a pre-study can also be carried out. With 3D design software (Solidworks, Casedesigner…) we validate with the customer his flight case or foam machining project in order to offer him the best solution.
Finally, our teams are at your disposal to make your projects concrete. From the simplest of projects to the most complex, we will achieve an optimum result in terms of quality, aesthetics and ergonomics.
For all requests for flight cases studies or foam machining, do not hesitate to contact us. Estimates are free : click here !